Welcome to Michael Lovejoy's homepage...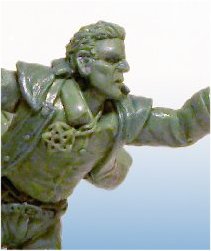 This website showcases the artwork of Michael Lovejoy. Michael is based in the North East of England, and has been sculpting and illustrating professionally since 2001. He has produced a wide variety of sculpts, from extremely small scale wargames miniature figures, through to life-size animals, as well as designing jewellery and medallions.
Michael's award-winning work has featured in a number of international magazines, and his sculptures are on display in eleven countries. Important note:Unfortunately, Michael is unable to take on any more commissions at the moment, as he is fully engaged sculpting for the Oathsworn Miniatures range.
© 2010 Michael Lovejoy | Original design by Andreas Viklund